HEBO YAPI A.Ş., which has started its operation in Güzelyalı in Istanbul in 1996, leads the prefabricated construction industry with the prefabricated construction sites and residential buildings, multipurpose living containers, security cabins, sales units, portable wc-showers, changing rooms, bedrooms, dining rooms, office buildings and warehouses it produces.
By adding a new production facility in the year 2000 and reaching a ​​14.000 m² covered production area on a total of 30.000 m² factory area, HEBO YAPI produces living spaces with the characteristics of portable in one piece and demountable upon request.
Due to the ever increasing annual sales growth rate, potential of export reaching 50%, predictive and innovative production line, strong infrastructure, product quality, faithful and professional service understanding, it has become a leading company of the market in a short time.
HEBO YAPI A.Ş., has unveiled its products with environment friendly raw materials, 21st century technology combined with the requirements of today's urbanism. With these features, it offers multi-functional solutions even in small spaces, while also offering products that are compatible with modern urban patterns with their external appearance.
HEBO YAPI A.Ş., an affiliate of Hekim Holding, producing all of the main raw materials used in the production of prefabricated structures in its own premises, has contributed to modern city planning with its expert staff working in sales, marketing, production and R & D departments with all of its products both in domestic and international markets since the first day of its establishment. And will continue to contribute with its contemporary, aesthetic and industrial designs.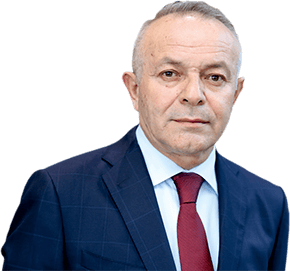 It is important and valuable to realize the firsts in the name of our country and our people and to be a pioneer in the good things in Turkey that will be among the developed countries. Because this country and its people deserve it more than anything.

Dr. Öner Hekim
Hekim Holding Chairman of the Board of Directors